Beat the competition and generate more business with
our optimised PPC landing pages

Converto
pages platform allows you to
convert more enquiries
for your business, using results proven optimised conversion websites.
Generate more business & convert more leads
Use the Convertopages system to help you convert more of your website visitors into leads with our tested and proven layouts.
Our system is designed to help you stay on top of your marketing budget by increasing the amount of leads you are getting from your website traffic.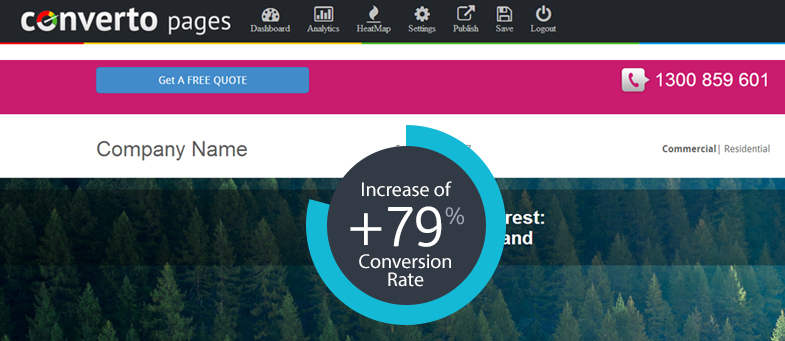 Easy to understand Analytics
See your website traffic from our simple, easy to understand dashboard. No complicated numbers or figures, just no-nonsense facts that make it easy for you to evaluate the effectiveness of your Convertopages and your marketing campaigns.
Make better decisions for your business by understanding the data that matters.
No of visits
No of conversions
Conversion rate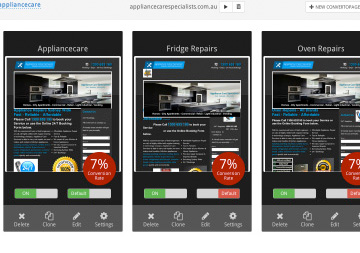 NEW!

Page Manager

Multiple page viewing allows you to edit all of your pages on the go with ease..

Build your lead site
NEW!

Lead Manager

View all of your leads in one place and start turning them into sales.

Build your lead site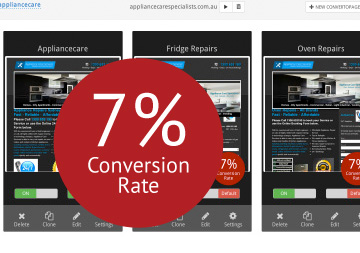 NEW!

Live Conversion Statistics

Monitor clicks and conversions as they happen with the new live conversion tracker.

Build your lead site
What would an increase of 5% of conversion rate do to your business?
" This platform has really improved sales and revenue.
Thank you Convertopages. " - Pete, NSW
Start Convertopages today for only $12*/week
*One off setup fee of $699, no contract, no exit fees - cancel at any time.